What We Do
Our facility is equipped to perform all types repairs. From R/R of transmissions, differentials, steering gears and engines. We also have the skill and know how to perform custom fabrication and modifications of truck bodies.We are an authorized Allison Transmission Warranty station and specialize in troubleshooting, replacement and repair of Allison Automatics.
Specialty Truck Parts specializes in used Trucks from 1 ton to class 5-6-7, and up to class 8 heavy-duty diesels. If you don't see what you are looking for we can probably find it or custom build it to your wishes.
We export quality used truck parts all over the world. We sell and load containers to Mexico-South and Central America and many more…
---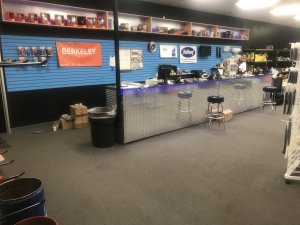 New Parts
Specialty Truck Parts carries a full line of new parts to serve you from 1-Ton to Class 8 diesel.
We are an authorized distributor and dealer for over 75 lines: Spicer drive train, U-joints, clutches, Federal Mogul and Timken bearings, Holland fifth wheels, landing gear and hitches, Fontaine, Muncie Power Take Offs, and a large selection of hydraulic components, pumps, tanks, valves, complete wet kits, and dump hose kits.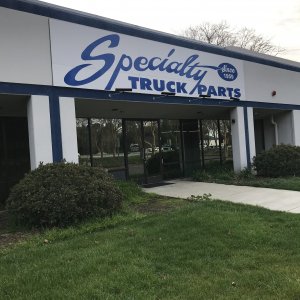 Used Parts
Our complete used parts inventory has been uploaded to our web page and is ready to be explored. Just point and click, and more often than not we will have what you need. If you can't find what you are looking for give us a call! One of our trained parts specialist is standing by waiting to help.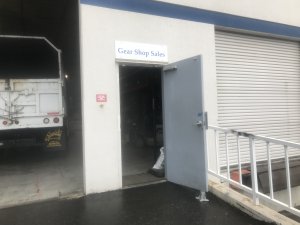 Gear Shop
Whether you are looking for a new, rebuilt, used or core transmission, differential, transfer case or auxiliary transmission, Specialty Truck Parts can fill your needs. Our veteran builders completely disassemble every unit they build. All gears, syncros, cases and covers are carefully inspected saving only the very best parts that meet our quality standards. Disassembling their own units guarantees fewer errors resulting in a higher quality rebuilt unit. All rebuilt units are reassembled complete with covers using all new bearings, seals, o-rings, gaskets and a fresh coat of paint.
About Us
It's Nice to Meet You!
Specialty Truck Parts was started in 1959 and we have been fortunate to have the support from customers who keep coming back to us for their part and truck needs. As we continue into the future, we will continue to give the same great service and products as we have in the past. We would like to thank you for helping us be a success!
Our Team
Roger Stanton
President
Ron Lutz
Vice President
Brian Stanton
Sales Manager
Dan Green
Parts Manager
Gary Sweet
Used Parts
Creed Black
Drivetrain Manager